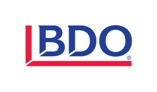 BDO is the brand name for BDO USA, LLP, a U.S. professional services firm providing assurance, tax, financial advisory and consulting services to a wide range of publicly traded and privately held companies. For 100 years, BDO has provided quality service through the active involvement of experienced and committed professionals. The firm serves clients through 39 offices and more than 400 independent alliance firm locations nationwide. As an independent Member Firm of BDO International Limited, BDO serves multinational clients through a global network of 1,138 offices in 115 countries.
BDO USA, LLP, a New York limited liability partnership, is the U.S. member of BDO International Limited, a UK company limited by guarantee, and forms part of the international BDO network of independent member firms. BDO is the brand name for the BDO network and for each of the BDO Member Firms.
BDO USA, LLP has been active in the XBRL consortium since 2000. BDO Seidman assisted in various taxonomy development efforts, including the development of the US GAAP taxonomy, as well as various International, XBRL-US Jurisdiction, Domain Working Group, and Accounting Supply Chain activities. BDO Seidman is always interested in ways technology can improve the operations of our clients.
---
Learn more about
BDO's offerings and participation
as member of the XBRL US Professional Services community since January, 2003.
http://www.bdo.com/
---