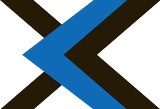 XBRL Cloud provides on-demand XBRL-based products and services for financial data exchange. XBRL can at times be overwhelming. Our browser-based tools and simplistic REST-based APIs improve your experience regardless of whether you are very technical, or could care less about the underlying technology. XBRL Cloud is proudly built on the robust Coyote Reporting toolset. We have been focused on XBRL since 2004, and have been a member of XBRL US since 2006.
---
Learn more about
XBRL Cloud's offerings and participation
as member of the XBRL US Software and Services community since October, 2006.
http://www.xbrlcloud.com
---