The Regular Director Nominees profiled below who are elected by XBRL US Organizational Members will join the following Founding Member Directors as part of the XBRL US Board of Directors: Barry Melancon - President and CEO, AICPA; Jeffrey Naumann - Director, Deloitte; Paul Penler - Executive Director, Ernst & Young, LLP; Michael Schlanger - Vice President, Business Development & Strategy, Merrill Corporation; and Landon Westerlund - Partner, Audit, KPMG; TBD, PwC.
2019 Regular Director Nominees

Michael Becker
Executive Vice President,
International Business Strategy
Business Wire
Michael Becker was named Executive Vice President, International Business Strategy in January 2016. Previously, he had served as Senior Vice President, Financial Product Strategy. Prior to that he was Vice President, Global Disclosure and Financial Reporting Services.
Michael oversees Business Wire's eight international offices, international sales partnerships, global disclosure services, partnerships within the broader financial community, and is responsible for identifying revenue-generating opportunities for Business Wire.
Under Becker's guidance, Business Wire today offers a comprehensive suite of services for the investor relations community, including: sophisticated investor relations sites, webcasting, corporate social responsibility and venture capital press release distributions, XBRL services, and Business Wire's in-house EDGAR Desk, consistently ranking among the top SEC filers. Becker also worked closely with Business Wire's European team, setting up more than a dozen disclosure networks throughout the European Union, keyed to the January 2007 implementation of the EU's Transparency Obligations Directive [TOD].
Michael was a member of the Board for CoreFiling, the Business Wire-DecisionSoft joint venture company formed to create XBRL solutions. He currently serves on the XBRL-U.S. Board of Directors, and is a board member and past-president of NIRI-New York, NIRI's largest chapter with some 400 members.
Becker joined Business Wire in 1999 as Financial Information Services Specialist. Prior to joining the company he worked for Capital Link, Inc., where he created and implemented comprehensive media and investor relations programs for high profile clients, including SBF-Paris Bourse and the Athens Stock Exchange.
Becker holds an Executive MBA from Baruch College and is currently an Adjunct Professor of Management and member of the Dean's Advisory Council at the school.
---
Al Berkeley
Chairman
Princeton Capital Management
EDUCATION
Episcopal High School, Diploma, 1958-1962
University of Virginia, BA, 1962 - 1966
Wharton School of Finance, MBA, 1966 -1968
EMPLOYMENT
Vice-Chairman, Gentag, Inc. 2011 - present
Pipeline Financial Group, Inc., Chairman, 2003 – 2011
NASDAQ Stock Market Inc., President, Vice Chairman, 1996-2003
Alex Brown & Sons, General Partner, Managing Director, 1972-1996. (CEO of Rabbit Software (a public company) from 1989 to 1991, while on leave of absence from Alex Brown & Sons.)
United States Air Force, 1968 – 1972, Captain. USAFR 1978- 1980, Major
PUBLIC SERVICE
National Infrastructure Advisory Council, Member, Vice Chair and Acting Chair, 2001 – December 31, 2011.
DHS Homeland Security Advisory Council, ex-officio by virtue of NIAC role
City of New York: Financial Industry Advisory Committee, 2009 - present
National Medal of Technology and Innovation, Evaluator and then Vice Chair of Evaluation Committee, 2004 +/- – 2010.
US Department of the Army, Chief of Staff's working group on what it means to be an educated individual in the twenty first century, 2009 – 2010.
US Department of Homeland Security: Homeland Security Advisory System Working Group, 2009
Bi-Partisan Homeland Security Transition Panel, 2008 -2009
US Department of Energy: Task Force on the Future of Science, Sub Committee on Big Science, 2001 +/-.
US Department of Education: Task Force on Mathematics, 2007+/-.
National Academies: Committee on Scientific Communications and National Security; Committee on Science, Security and Prosperity, 2006 – 2009+/-
National Science Foundation, Public Affairs Advisory Group, 1997- 1999 +/-.
State of Maryland, Coastal Resources Advisory Council, Baltimore citizen representative, 1975 – 1977 +/-.
United States Navy, All Flag meeting, keynote address, about 2000
CONGRESSIONAL TESITMONY
Joint Economic Committee of the Congress, about 1997
House Committee on Education, about 1999
House Committee on Homeland Security, about 2009
Black Congressional Caucus (keynote address, not testimony), about 1998
BOARD SEATS – NON PROFIT- CURRENT
Allen University, Columbia, South Carolina –Trustee, an historically black university, 2007 +/- - present
World Economic Forum USA, Director, 2007+/- - present
XBRL US, 2007, Director, about 2007 to present
XBRL International Inc., Director, 2011 - present
Outward Bound of Maryland, Trustee, 2009 – present
BOARD SEATS – NON PROFIT - PAST
Johns Hopkins University: Trustee, 2002 – June 30, 2011
Johns Hopkins Applied Physics Laboratory, LLC, Member, 2002 – June 30, 2011
The Nature Conservancy, Trustee, 2000 – 2005
National Association of Securities Dealers, Governor, 1997 – 1999 +/-.
Episcopal High School, Trustee, 1970's
Baltimore Symphony Orchestra, - 1970's
Center for Excellence in Education (Rickover Foundation), 2001 +/- - 2004+/-
NetDay/ Project Tomorrow, 2001 +/- - 2011
Mathematical Sciences Research Institute, Trustee, 2001+/- 2004+/-
The University City Science Center, Philadelphia, PA, Trustee, 1990+/- to 2001+/-
Baltimore Symphony Orchestra, Trustee, 1976+/- to 1098+/-
The Center for Excellence in Educations, Inc., Trustee, late 1990's (formerly the Rickover Foundation)
University of South Carolina Research Park, Director, about 2007 to 2011
NASDAQ Education Foundation, Inc., President and Director, 1996 to 2002
Church of the Redeemer, Baltimore, MD Vestry, late 1970's
BOARD SEATS – FOR PROFIT, PUBLIC COMPANIES- CURRENT
ACI Worldwide, Inc., Director, 2007 – June, 2012
Realpage, Inc., Director, 2006+/- to  present
Edgar-Online, Inc., Director, 2010 to August 2012
---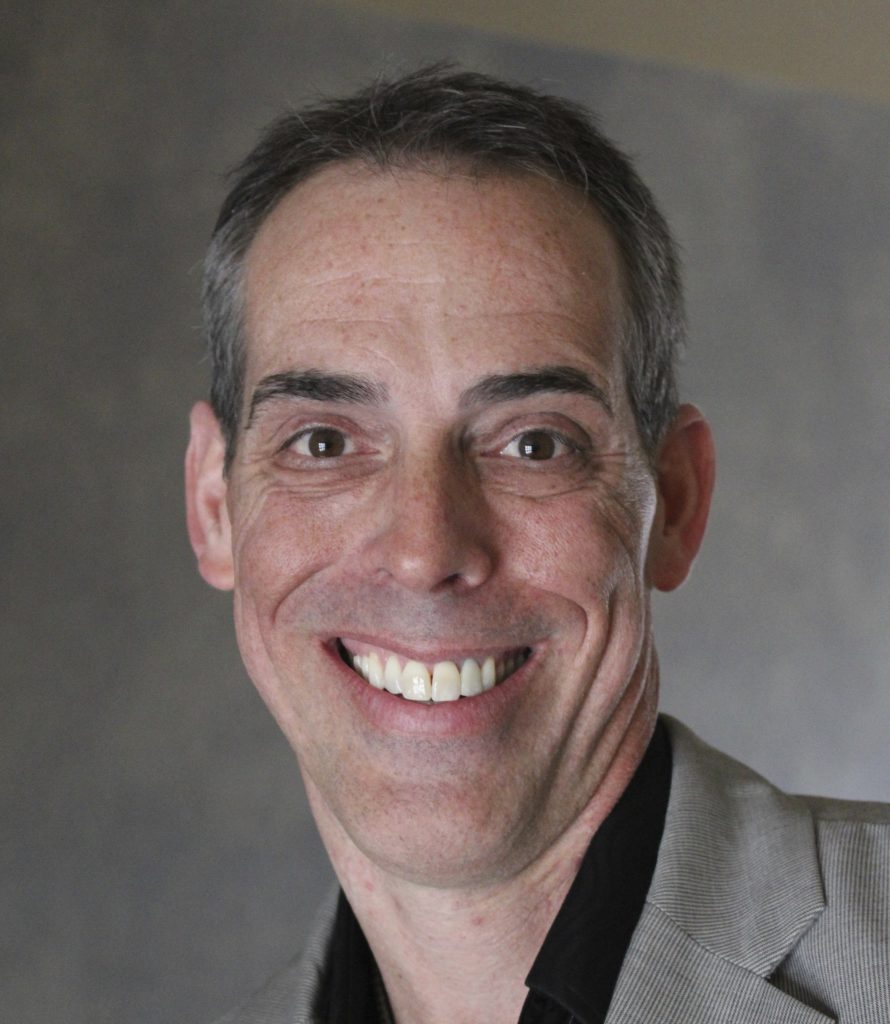 Rob Blake
Vice President,
Disclosure Management Solutions
Certent
Rob leverages more than 20 years of business reporting and enterprise software development expertise as Vice President of Disclosure Management Solutions for Certent. In his current role, Rob oversees product strategy, requirements definition and alliance activities for Certent Disclosure Management, a Cloud-based regulatory reporting solution that helps companies take control of their traditional and XBRL reporting process.
In addition to being globally recognized as a founder and expert in XBRL with active involvement in the standard dating back to its founding in 1999, Rob's prior work has involved various leadership roles focused on defining and delivering enterprise business reporting solutions. Most recently as Senior Product Director at Trintech and RR Donnelley (previously Bowne & Co., Inc.), Rob provided the strategic roadmap and oversaw solution development for five applications supporting 1,800+ users and 700+ customers. Rob has also been instrumental in helping the U.S. Securities and Exchange Commission advance its XBRL initiatives by serving as Product Manager for their original and forthcoming new XBRL viewers.
Rob received his B.S.B.A. in Finance with an emphasis in Accounting from the University of Akron (OH). Rob spent 2 years with a financial institution and 4 years with a Big Eight accounting firm prior to moving into the business reporting and technology space.
---

Pranav Ghai
CEO & Co-Founder
Calcbench
Pranav is the co-founder and CEO. He manages the day-to-day activities of Calcbench. Pranav has a background in Applied Mathematics. He brings more than two decades experience as an analyst at TIAA and ITG and at Calcbench. In addition, Pranav was a vice president for ModelWare and Quantitative & Derivative Strategies at Morgan Stanley. He is a Board Member of XBRL–U.S., is on the Technical Computing Advisory Board for Microsoft and is a member of the CFA Institute's Corporate Disclosure Policy Council ("CDPC") which addresses issues affecting the quality of financial reporting and disclosure worldwide.
Pranav holds a B.S. from Bates College and an M.S. from New York University.
---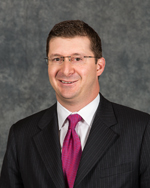 Len A. Lipton
Managing Director
GlobeTax
Len Lipton manages the firm's sales and marketing activities for the Americas. His responsibilities encompass promotion of the company's services to custodians and asset managers, including spearheading the firm's business development activities to the hedge fund community. Len also participates in the firm's product development efforts so that GlobeTax can continue to provide the highest levels of service to its clients in the rapidly changing global tax landscape.
Within his product role at GlobeTax, Mr. Lipton has overall responsibility for the firm's participation in the XBRL Corporate Actions pilot and co-heads the firm's standards initiatives.  Mr. Lipton is also a member of ISITC where GlobeTax heads the Tax Working Group within the Corporate Actions vertical.  He is also GlobeTax's primary representative to the Managed Funds Association (MFA), the Securities Industry and Financial Markets Association (SIFMA) and SWIFT.  Mr. Lipton is a frequent public speaker on issues dealing with cross-border withholding tax and has represented the firm in public discussions on the firm's engagement with XBRL-US.
Prior to joining GlobeTax in 2004, Len focused on new business and relationship management with Elkins/McSherry, LLC (a State Street Company) as a Managing Director, assisting institutional investors in monitoring portfolio trading costs. His experience also includes investment consulting with Ladenburg Thalmann and Co. Len is a frequent speaker at industry seminars and withholding tax educational forums.
Credentials
Bachelor's Degree from The George Washington University
NASD Series 7 and 63 licenses
XBRL US Board Member
---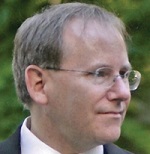 John Purves
Product Management
Oracle
John Purves joined Oracle in 2014 as their Principal Product Manager for Disclosure Management, Oracle's on-premise reporting and XBRL solution as well as Oracle's Enterprise Performance Reporting Cloud Solution for XBRL.  Mr. Purves leads a team that acts as the central resource and driving force for the design, process, manufacturing, test, quality and marketing of product(s) as they move from conception to distribution. The scope of his role includes engaging   authorities globally through Oracle's product offerings focused on XBRL.
Prior to joining Oracle Mr. Purves served as a Professional Services Manager and Consultant focused on providing corporate training and reporting to various companies in the US for SEC and XBRL related matters.  In total, he brings 16 years of financial management experience to the Board.  He holds a BS in Finance from Skidmore College and an MBA from Northeastern University.