The accounting profession, data providers, public companies, technologists, federal regulators and a growing number of industry groups view XBRL as part of the shared vision for transparency in the markets. These organizations support the XBRL standard by collaborating on XBRL US initiatives with other like-minded organizations and individuals. Members can use this link to login to XBRL US Tools for SEC Filers.
Use the links below or under the 'Join' menu above to determine which membership meets your individual or organizational needs:
Organizational Membership
Accounting and consulting firms, software and tool providers, data aggregators, filing agents and financial market participants have a clear stake in the XBRL standard, either from applications and services they offer or from the value they gain through consistent, timely data afforded by standards. XBRL US offers three categories of corporate membership: regular membership (based on a comany's number of employees), Single-Initiative Membership and a special SEC Filer Membership for public company issuers, providing tools and resources to help improve the quality of their XBRL financials.

Nonprofits, associations, academic institutions and government regulators join XBRL US to increase their knowledge base and raise their profile as experts in the XBRL community.
Individual members are provided tools to learn how to work with and extract XBRL data to identify critical trends affecting their investments and their business. Sole practitioner accountants join as individual members to get greater insights into XBRL creation best practice.
Organizations like these know the value of XBRL US Membership
Member since
December, 2008
Member since
September, 2003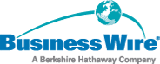 When it comes to disclosure, no one provides more comprehensive services than Business Wire: Country-specific press release disclosure, regulatory filing (EDGAR and SEDAR) and XBRL. As your company prepares to take on XBRL, look to Business Wire for unparalleled expertise and service.   Contact our experts at info@BusinessWire.com or visit us at BusinessWire.com.
Learn more about Business Wire's offerings and participation as member of the XBRL US Software and Services community.