| | |
| --- | --- |
| Thursday, October 1 9:00 AM PT – Friday, October 2 1:05 PM PT | 1 1/2 days; up to 13 CPE |
Supporting Sponsor: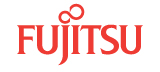 Host & Sponsor:




Association Partner:



Location:
Hosted by its School of Accounting, this event will be at Golden Gate University – 536 Mission Street https://goo.gl/maps/4KwpW.

Confirmed Workshop Instructors:
Chase Bongirno, Supervisor and Subject Matter Expert, Vintage, a division of PR Newswire
Rob Blake, Director of Product Management, Certent
Bryan Castrantas, Senior Associate, PwC
Joe Luczka, Risk Consulting, KPMG LLP
Donna Johaneman, Supervising Project Manager – XBRL, FASB
Dean Prinsloo, XBRL Team Lead, RR Donnelley
Lou Rohman, CPA, CMA, CITP, Vice President, XBRL Services, Merrill Corporation
Get Advanced XBRL Training at the XBRL US Workshop West in San Francisco
Join public company accountants and auditors at a practical, 1 ½ day workshop in XBRL SEC reporting with an emphasis on interactive exercises and solution discussions. You'll participate with industry peers in working sessions on XBRL best practice led by experienced professionals.
The advanced program minimizes general presentations in favor of practical exercises using case studies and examples to demonstrate best practice with expert facilitators on hand at all times. The high instructor to attendee ratio guarantees that every registrant will walk away with questions and specific issues in XBRL creation addressed. Sessions and small group discussions will be led by CPAs from the FASB, Deloitte, KPMG and PwC, as well as XBRL Service Providers. Attendees will get:
Case study classwork and solution discussion in a small group setting
Coverage of the most critical XBRL issues, e.g., dimensions, signage, appropriate use of extensions, and calculations
Up to 13 CPE credits
Optional XBRL fundamentals content session to level set for those attendees with less experience or who are looking for a refresher

Who should attend?
Public company preparers, accountants who work with public companies, for individuals who have already done XBRL creation and are looking for more in-depth practical information and skills, beyond basic training. Optional session and exercises available for newcomers to XBRL to get them quickly up the learning curve.

Preliminary Agenda:
Thursday, October 1
8:00 – 9:30 AM
Registration & Breakfast
8:30 – 9:15 AM
Optional Fundamental sessions
Session will cover basics of the SEC rule, technical terms you need to know, introduction to the XBRL creation process and information to give you a foundational understanding of the US GAAP Taxonomy. Great for newcomers to XBRL or as a refresher for the more experienced.
9:15 – 9:30 AM
Opening Remarks
9:30 – 10:30 AM
Calculations
Calculation errors occur when the calculation weight is incorrect, the relationship defined is incorrect, or when a needed linkbase is missing. This session will address these issues through examples and case studies with exercises and discussion.
10:30 – 11:00 AM
Break
11:00 AM – 12:15 PM
XBRL Tables (Dimensions)
XBRL tables are critical components of SEC submissions. This 2 part session will walk through the components of dimensions (XBRL Tables) to set the stage for best practice in identifying and correcting errors in financial tables, which is the most common problem for filers in XBRL exhibits. Attendees will participate in exercises with detailed discussion of solutions. This session will continue after lunch.
12:15 – 1:00 PM
Lunch
1:00 – 1:45 PM
Dimensions (continued)
1:45 – 3:00 PM
Signage
Incorrect negative values and positive values continue to plague XBRL submissions leading to miscommunication about your company's investment and financial outlook among key stakeholders. Participate in exercises that help you learn how to identify the correct sign for elements selected for your own XBRL financials.
3:00 – 3:15 PM
Break
3:15 – 4:30 PM
Incorrect Dates
Learn the importance of matching context date with report period. Find out appropriate use of periods with subsequent events and forecasts; and learn how to effectively use the scenario axis. Hands-on learning through exercises ensures that knowledge is retained through real-world examples.
4:30 – 5:15 PM
Required Values Not Reported
During this session, attendees will tackle exercises to help understand how to ensure that XBRL documents include all necessary concepts and to avoid unnecessary extensions that may confuse regulators and shareholders.
5:15 – 5:45 PM
First Day Wrap-Up/Ask the Experts
Learn from the individuals who have been working with public companies on their XBRL financials since the SEC first mandated XBRL for public companies. Share your questions with us in advance or on-site and learn from other companies experiences in XBRL tagging.
5:45 – 7:00 PM
Networking Reception
Friday, October 2
8:15 – 9:00 AM
Breakfast
8:45 – 10:00 AM
Navigating the Taxonomy
Find out how to effectively and efficiently find needed elements in the taxonomy and learn how to determine whether the XBRL document needs extensions. What's appropriate, what's not? How many extensions is too many? And how do extensions affect end users of the data?
10:00 – 11:15 AM
Special topics: Cash Flow, Challenging Footnotes & More
This session explores XBRL-related challenges in topical areas including the cash flow statement, specific footnote problems and other areas that often present difficulties for public company preparers. Find out how other companies have handled these problems and learn best practices on how you can approach them going forward.
11:15 – 11:45 AM
Break
11:45 AM – 12:05 PM
FASB Update
Attend this brief session for an update on changes in the current taxonomy, led by FASB XBRL experts.
12:05 – 1:05 PM
Data Quality Rules & Guidance
Find out how to successfully implement automated rules available for 

free

 that will improve the quality of your XBRL-formatted financials. This session will walk you through the kinds of rules that are available covering over 2400 US GAAP concepts. Presentation and discussion will cover how you can use them to troubleshoot your own financial statement before submitting it to the SEC.
Field of Study: Accounting
Program Level: Intermediate-Advanced
Delivery Method: Group-Live