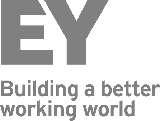 Ernst & Young, a global leader in professional services, is committed to restoring the public's trust in professional services firms and in the quality of financial reporting. Its 106,000 people in more than 140 countries around the globe pursue the highest levels of integrity, quality and professionalism to provide clients with solutions based on financial, transactional and risk-management knowledge in Ernst & Young's core services assurance, corporate finance and tax, including audit, valuations, online security, business risk services and e-business acceleration. Ernst & Young practices also provide legal services in those parts of the world where permitted. Delivering value that clients care about is the cornerstone of Ernst & Young. Ernst & Young refers to all the members of the global Ernst & Young organization.
Ernst& Young is the Big Four global leader in providing Web-Enabled Business Reporting services, ranging from providing Assurance to XBRL specific solutions. Ernst & Young was one of the original firms which launched the XBRL consortium back in 1999 and continues to be represented on most of the International and Country consortium committees today. The adoption of XBRL promises to help companies make faster and better decisions, while reducing costs. Additionally, widespread adoption of XBRL will permit financial analysts, investors, accountants, government agencies, internal users, and other interested parties to access, compare, and analyze data in ways that currently are not practical or even possible.
As with all transformational technologies, timing of the adoption process is critical to your business
—
too early results in unnecessary costs while too late results in missed opportunity. Ernst& Young has developed a point-of-view and implementation process around internal and external web-enabled business reporting which maximizes the benefits, while minimizing the costs and level of effort. Forward-thinking organizations looking to gain competitive advantage are already leveraging their efforts in pilot projects inside their organizations. We encourage you to evaluate how your organization can utilize XBRL in external and internal business reporting activities in order to bring the promised productivity benefits to both the market as a whole and to your organization. Contact Ernst & Young to assist you in determining "what to do when."
---
Learn more about
EY's offerings and participation
as member of the XBRL US Professional Services community since December, 2002.
http://www.ey.com/xbrl
---