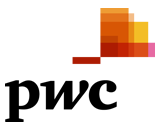 PwC provides industry-focused assurance, tax and advisory services for public and private clients. More than 120,000 people in 139 countries connect their thinking, experience and solutions to build public trust and enhance value for clients and their stakeholders.
PricewaterhouseCoopers is a leading participant in the XBRL market community in the US and in all jurisdictions internationally. Our people are active as working group members, local jurisdiction chairs and have served as XBRL International Steering Committee chair. PricewaterhouseCoopers provides clients with seamless integration of XBRL expertise within a wide range of services including its innovative business reporting, risk management, performance solutions and compliance services. The organization is currently helping many clients around the world to efficiently leverage the benefits of XBRL-enhanced processes.
---
Learn more about
PwC's offerings and participation
as member of the XBRL US Professional Services community since December, 2000.
http://www.pwc.com/xbrl
---