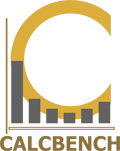 In this issue:
Walmart anti-corruption costs. Walmart has been mired in a long-running investigation of possible bribery to secure permits in Mexico, India, and elsewhere. Just how much money has this cost the world's largest company since the investigation began in 2011? At least $820 million—a number you can find quickly and easily in the Calcbench Interactive Disclosure database.
Gathering insight on revenue recognition. FASB's new standard for revenue recognition goes into effect in 11 more months. So how is implementation going for most companies? (You are supposed to disclose your progress, after all.) Calcbench examined recent filings of some major companies to see what they've disclosed in accounting policy changes, Management Discussion & Analysis, and elsewhere. Suffice to say, the word "vague" comes to mind.
It pays to be Beyoncé. We noticed in Warner Music's latest annual report that the company allocated $288 million last year for "talent advances" to its stable of artists (Beyoncé included). Since our own dreams of opening for AC/DC never panned out, we peeked at just how much money Warner devotes to its talent.
---
---