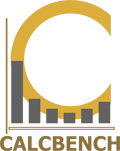 In this issue:
Time between filing the earnings release and the 10-Q. Ever wonder how much time companies take between filing their earnings release and then following up with the Form 10-Q to report those earnings? We did, so we did some digging. While the average time gap in second-quarter 2016 was four days, when you look into the data more deeply, you find a certain population of filers who are quick on the draw to file both.
Effect of the new stock option rule. A new approach to reporting stock option expenses and tax benefits goes into effect next month, with the aim of moving tax benefits off the balance sheet and on to the income statement. That will likely make some companies' income statements more volatile—but exactly which ones, and potentially how volatile? We ran the numbers and have the results.
Who's doing how much business in China. To demonstrate our Segments & Breakouts database, we recently looked at how much business U.S. filers are reporting specifically from China. We examined Property, Plant & Equipment disclosures ($21.1 billion reported for 2015), as well as total revenue reported from that country ($118.1 billion).
---
---