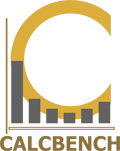 In this issue:
Predictive analysis and going concern warnings. A new standard goes into effect this month to impose more discipline around how companies assess their ability to continue as a going concern. Calcbench did an experiment to see how quickly we could identify filers with multiple poor financial metrics—which, in turn, could help analysts ask more focused questions about how filers plan to turn around the ship. See our results inside.
SG&A costs edging upward. The overhead costs of sales, general, and administrative expenses are a fact of life for Corporate America. We recently decided to see how those expenses have changed, 2011 to 2015—and while SG&A costs have trended upward in absolute dollars, they have held remarkably steady as a percentage of corporate revenue. Read more here.
Putting a value on hard-to-value assets. During a merger, determining the fair value of intangible assets (intellectual property, customer relationships, employee non-compete agreements, trademarks, and the like) is never easy. Still, it can be done—so Calcbench explored the value of so-called "Level 3" intangible assets reported in mergers, 2012 to 2015. Our Top 10 list is inside. Read more here.
---
---