Below is a sample of tools and services from XBRL US Members. Click the title of the tool or service to read details contributed by our members.
Need more options? Choose one of the product or service feature links at right to see which tools and services correspond to a specific feature, or use the browse all link below or catalog link at right to see the full list.

The Arelle platform is the open source processor for the validation rules approved by the XBRL US Data Quality Committee. Regulators in the major capital markets around the globe, including the SEC, use the Arelle platform to validate that filings comply with XBRL specifications.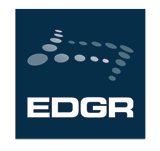 EDGAR®Pro enables investors, analysts, lawyers, auditors and corporate executives to access detailed company information, as-reported and standardized financial data as well as SEC filings, stock quotes, news and more.